PGGM - Innovation & Concepting
This project focused on innovation. The pension fund PGGM wanted to see how they could get participants more involved in their pension. During four separate 'design sprints', we used the Google design sprint method to explore four different topics that were of importance to PGGM. I worked closely together with a Creative Consultant and a Visual Designer from Mirabeau, as well as various team-members (stakeholders & developers) from PPGM.
My tasks
Exploring existing solutions that inspire the design process
Guiding the design thinking process
Brainstorming ideas and translating them into viable concepts
Designing the basic interaction patterns and user experience of the prototypes
Creating the user flows for the prototype
Creating and acting out scenarios for presentation purposes
Interviewing users and performing informal user tests
Design sprints
During the various design sprints, the visual designer and I were in charge of creating daily plannings and guiding the team process. We guided discussions, brainstorms and various other meetings. In this process, we kept the Google design method in mind and tried to use the most beneficial elements from this method. Because of the nature of the project, it was a real chance to show my creative strength in processing problems and translating ideas into well though out concepts.
During each sprint, we began with identifying and exploring the problem statement. We then broadened our view by researching interesting and innovative solutions linked or beneficial to the topic. Next we brainstormed on the topic with the entire team (including various members from PGGM) and discussed our - sometimes wild - ideas. We translated these into storyboards to get a brand new concept for PPGM, that we then developed into flows, designs and prototypes. These were validated with real people, to see how they responded to the concepts and to identify any problems.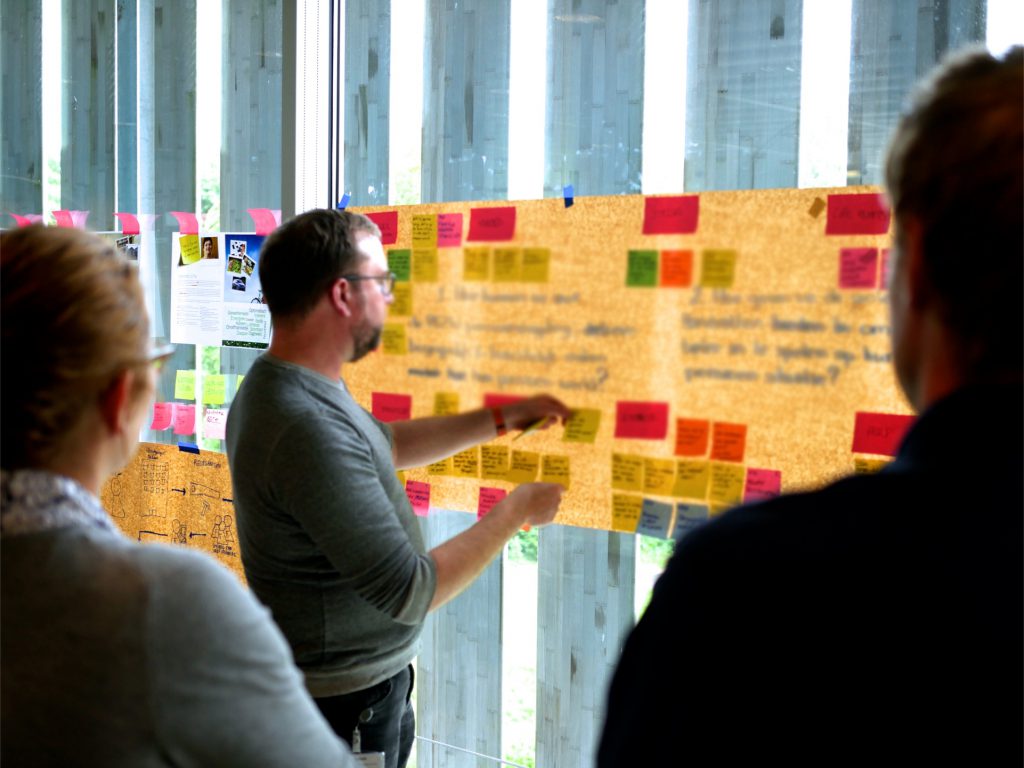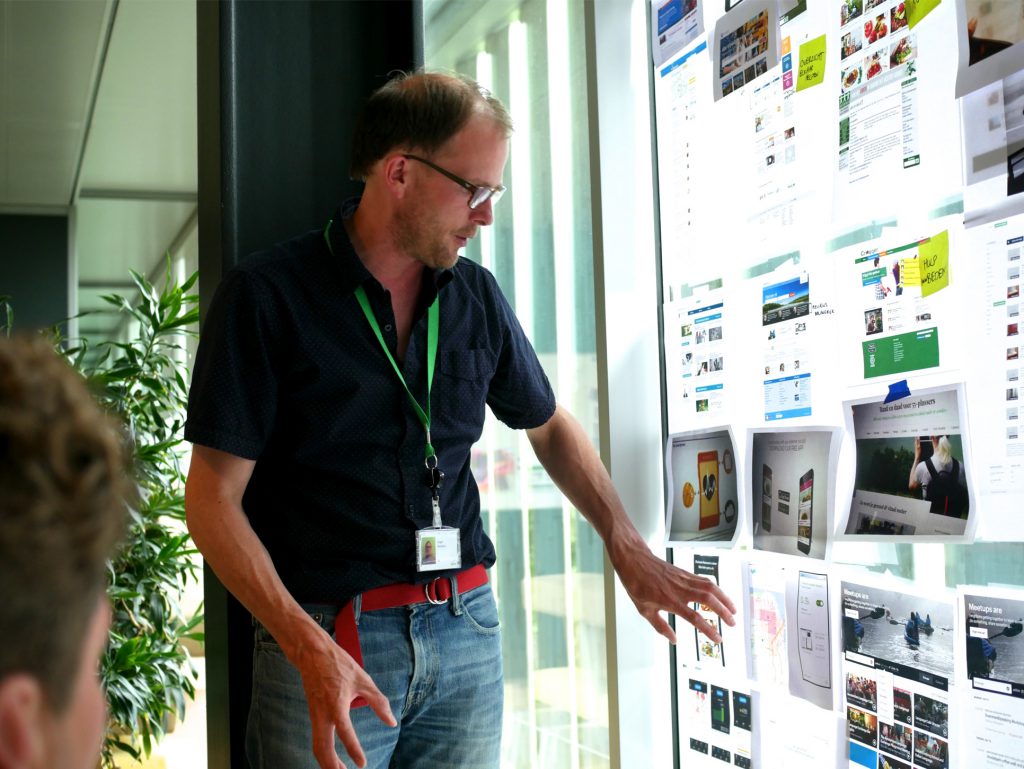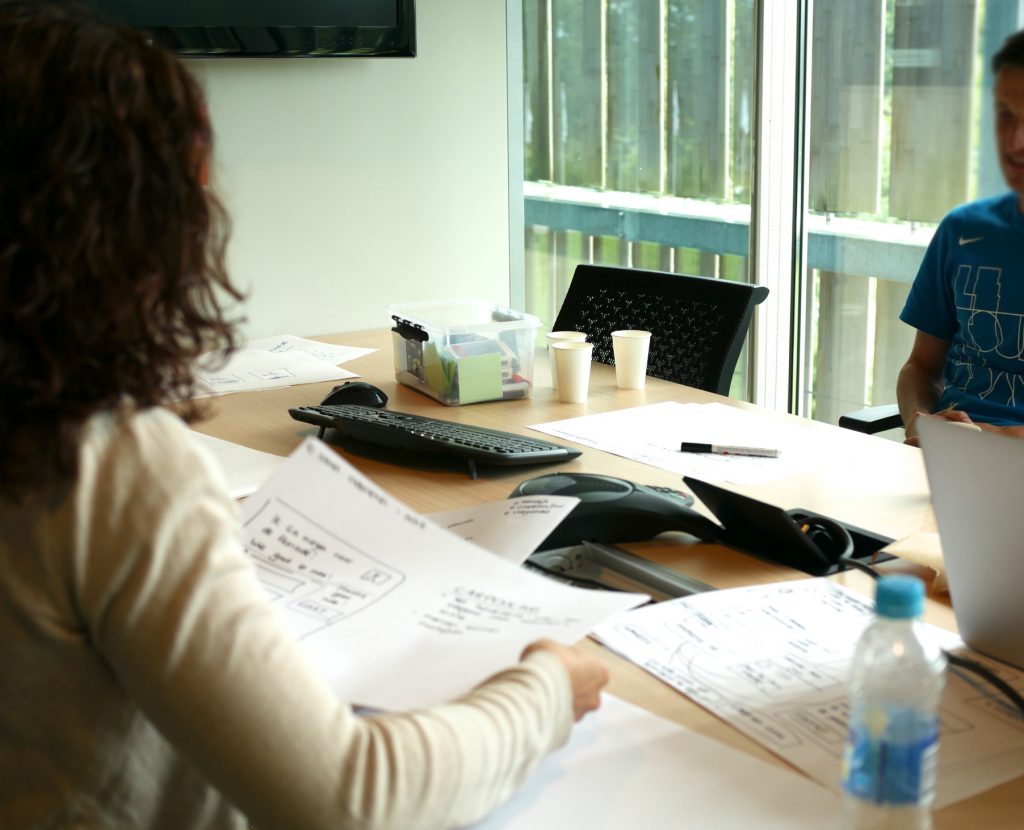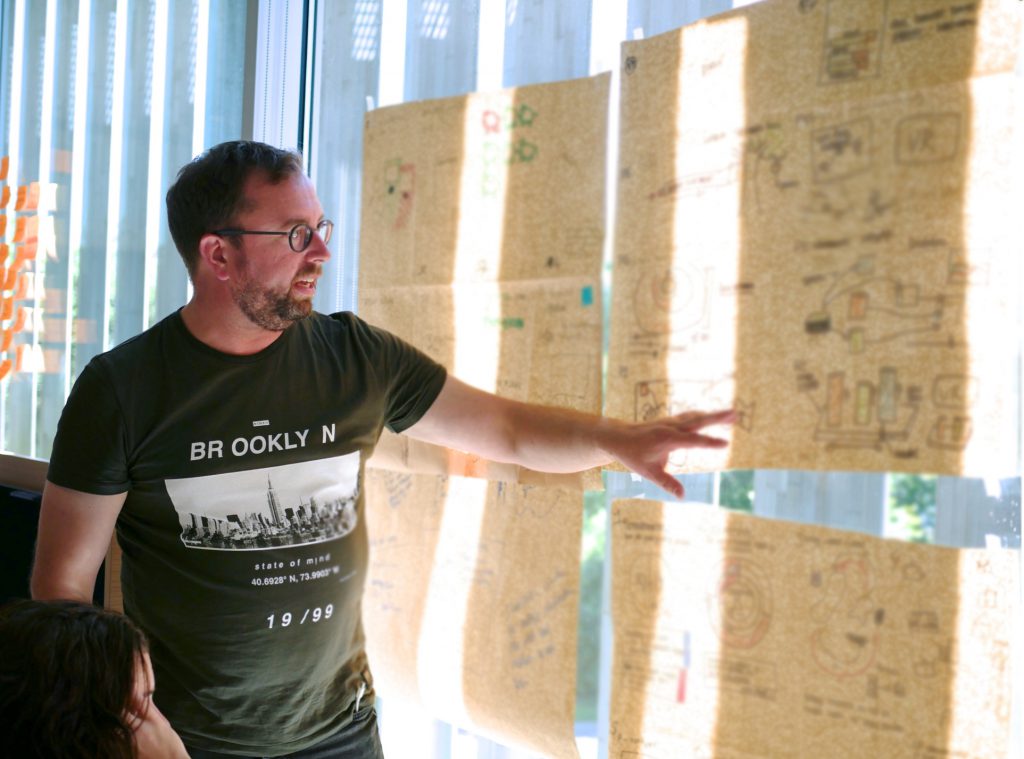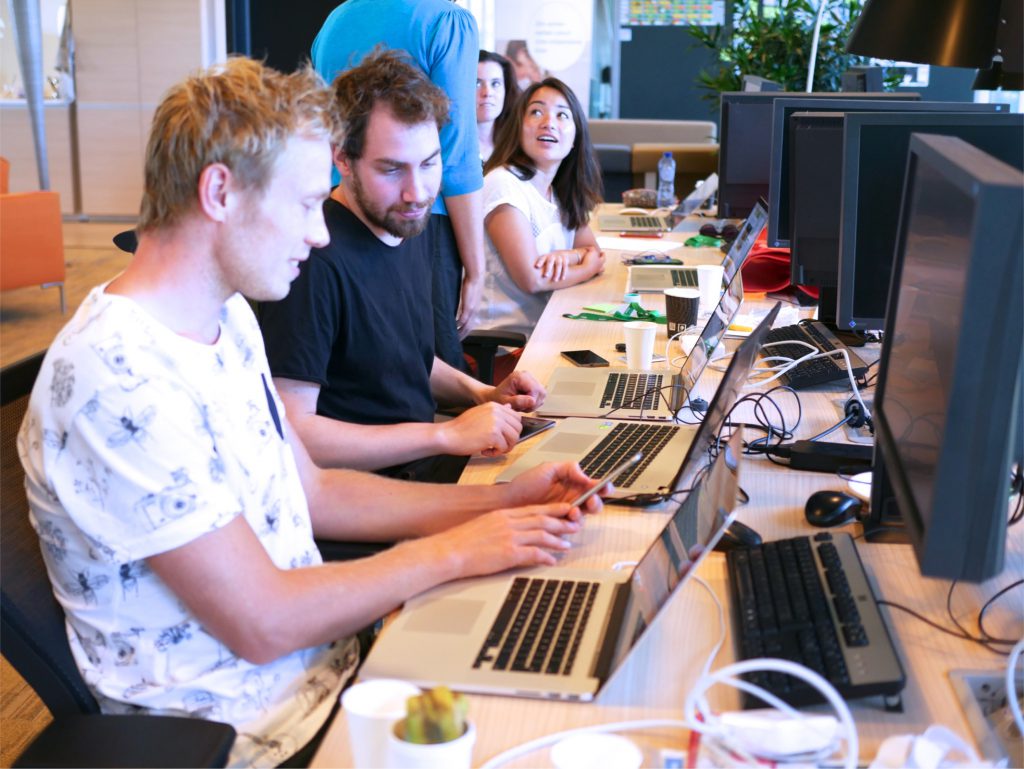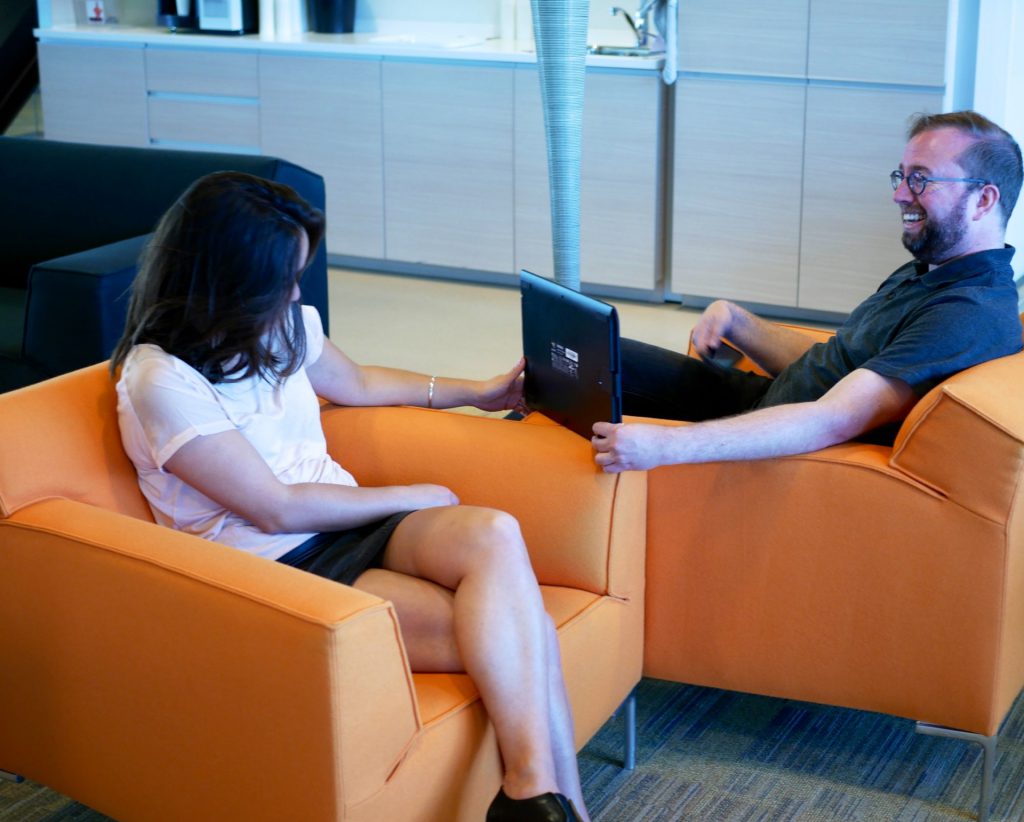 The results
I cannot show any of the results of this project yet, as they are now being developed further.