NEDIS - Redesign usability webshop
This project focused on the re-design of the webshop of NEDIS, a B2B provider of thousands of products. The goal was to create a webshop that was more user-friendly and increased sales at the same time. I worked together with a Creative Consultant and a Visual Designer during this project. 
My tasks
Designing the user experience concept of the new website
Creating a complete sitemap and determining the main page templates
Making priority guides of the main page templates
Creating a component library and page component overviews
Making user flows of the interaction of various components
Providing input to the visual designer and front-end developer
Design process
The project started with various workshops with the client to determine their key business values and requirements for the webshop.  The Creative Consultant and I translated these in a new site concept that aimed at guiding users through the buying-funnel, making it easier to find the right thing and providing more smart up-sell methods. Based on this, I created a complete sitemap to identify the most important pages and relevant content for these pages.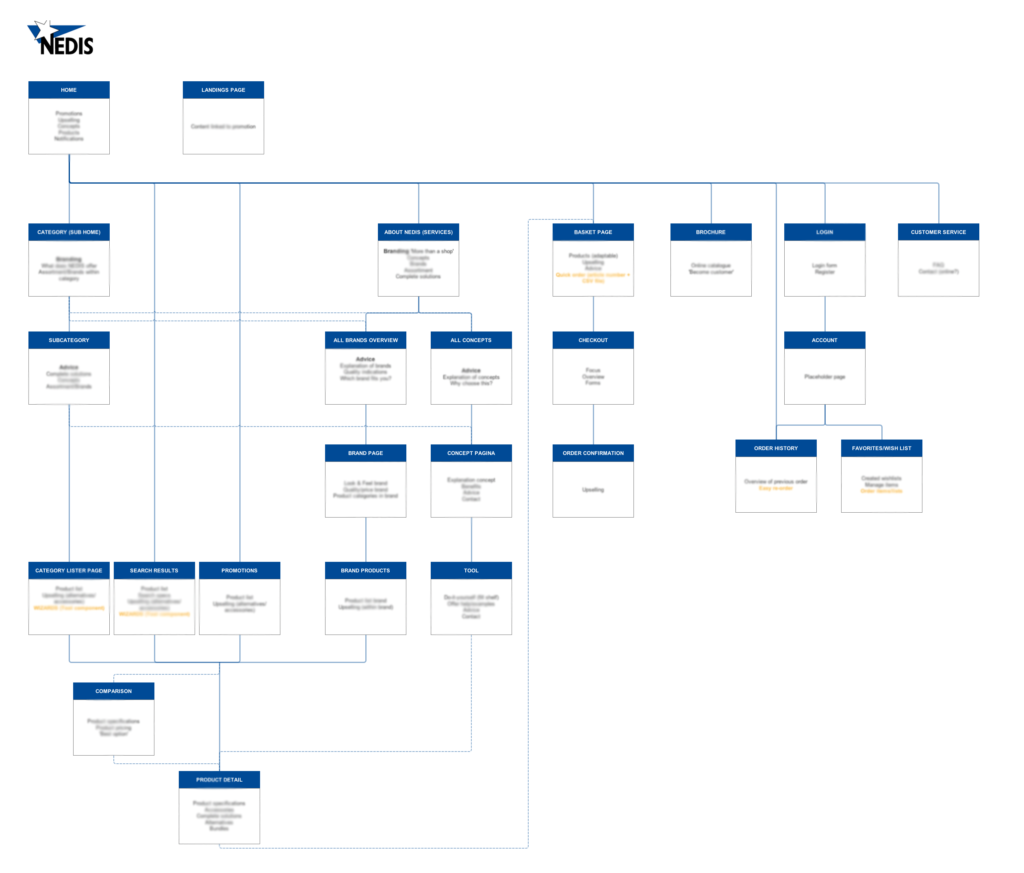 Next, together with the team I specified and detailled out the most important pages of the webshop and created a new UX concept & navigation structure. I created wireframes, priority guides and interaction flows, depending on what was needed.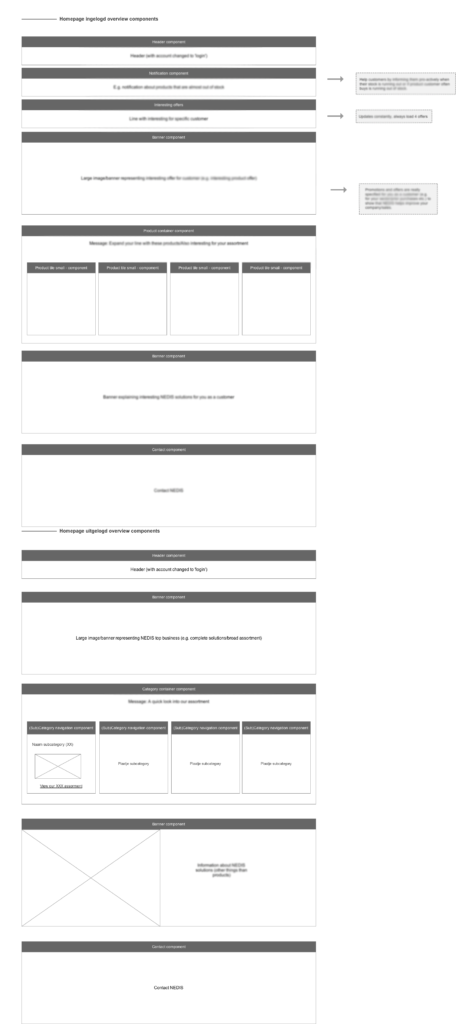 The result
The Visual Designer translated these UX designs into a coherent visual style for the webshop. The final concept for the webshop was a robust whole that provided users with a clear path to sales, and allowed them to browse and investigate depending on their needs.